Ohio is quickly becoming one of my favorite states. After spending two amazing weekends filled with golf and friends in Cincinnati I jumped at the opportunity to come back, this time to Columbus, for the Memorial Tournament.


I visited Columbus a few years back with my friends to attend the Arnold Classic, but I didn't get to explore and enjoy the city like I would have liked to. I was certainly excited to come back and enjoy the city to the fullest. This time around I was fortunate enough to stay at the Hilton Columbus Downtown, hands down the best hotel in the trendy downtown Columbus area known as the Short North. What a beautiful hip neighborhood! Very walkable, and full or arts and culture.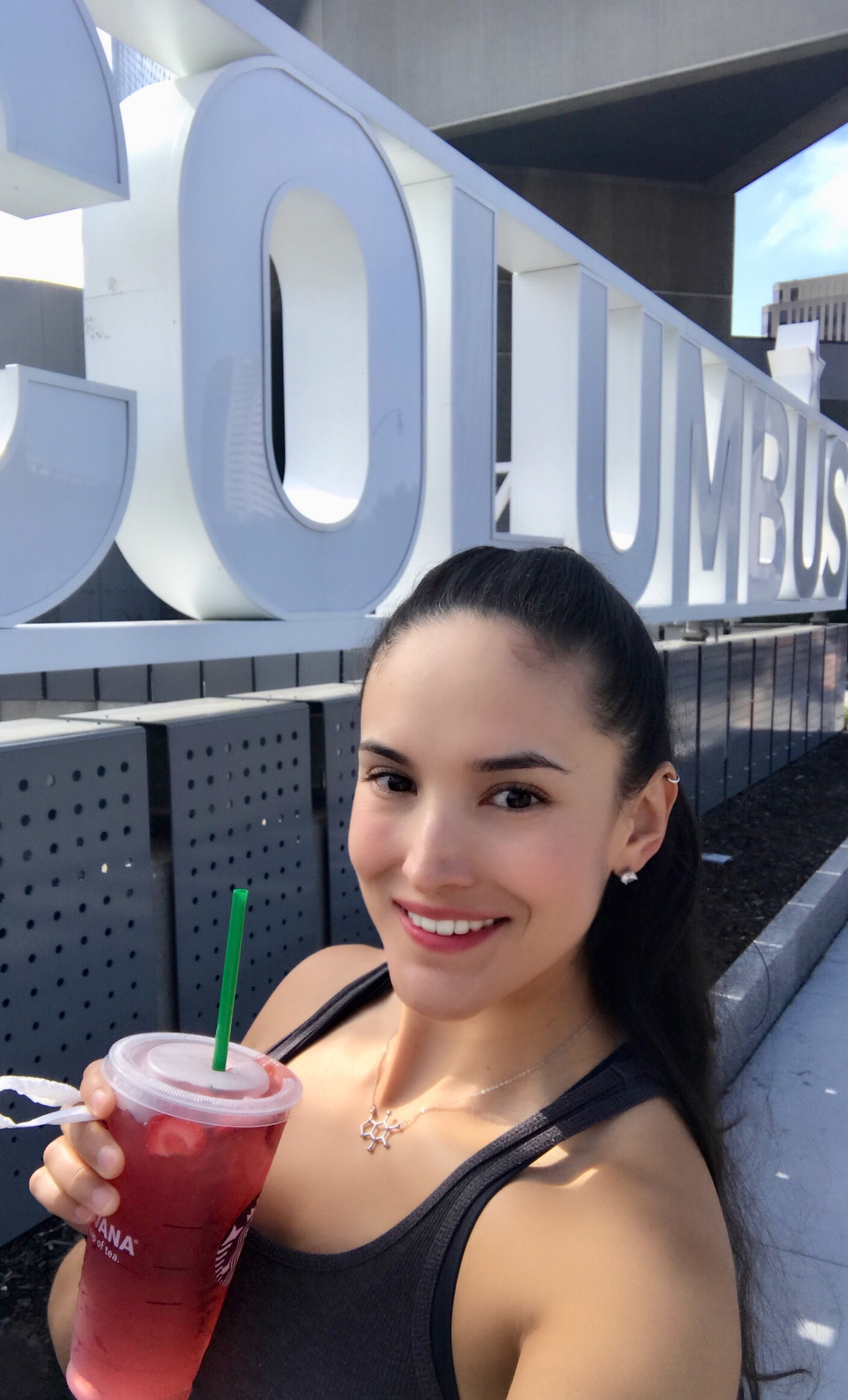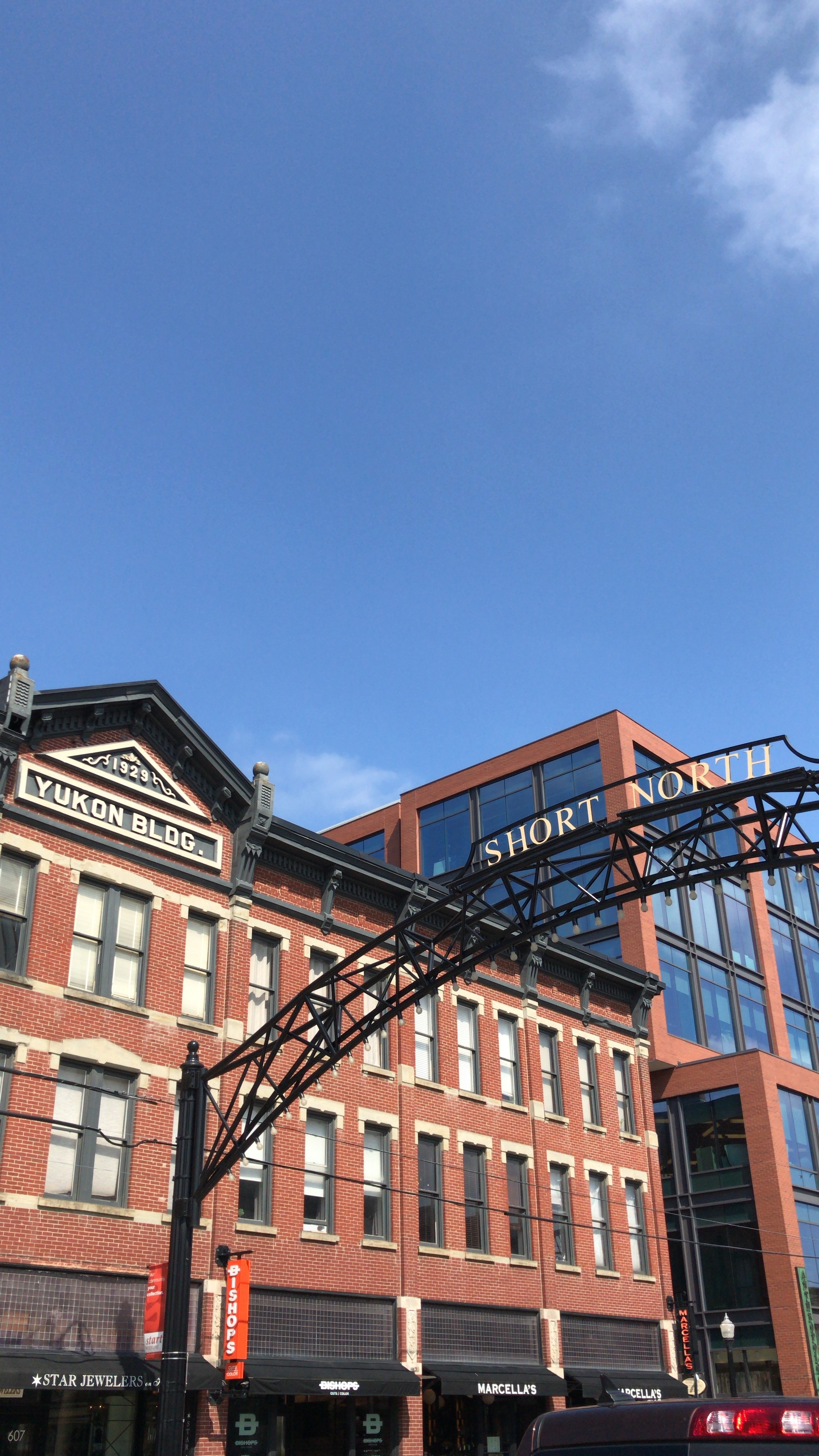 The Hilton Columbus was amazing! I grew up surrounded by art (my parents are art collectors), so when I walked in the door of the place I was in heaven! The Hotel, which could very easily double as an art gallery or museum, has over a million dollars worth of art on its walls (and ceilings)! They even work with an art curator that re arranges the pieces, and brings in new art on a regular basis! Everywhere you look, there is a unique painting or sculpture guaranteed to awaken your senses! You can find more info about the hotel's art collection here: http://hcd-art.com
The staff at the Hilton Columbus welcomed me with open arms! My room was beautiful, modern, and it made me feel right at home during my stay at the hotel. My favorite thing about the room?! The art on the ceiling! Yup! You heard that right! Since there was limited space on the walls, they put more art on the ceiling! Can you imagine looking at a beautiful painting as soon as your eyes open in the morning? It's as magical as it sounds!
 
My routine for the weekend was spot on! After enjoying the night in my huge comfy hotel bed, I ventured over to the breakfast buffet! Breakfast is hands down my favorite meal of the day, so I piled up the plates knowing that it was going to be a long day of walking at the golf course! It was as delicious as it looked! So many options and the service was top notch.
After breakfast I headed over to the Memorial. Only a short beautiful drive through the suburbs of Columbus separates the city from the town of Dublin, Ohio. This area, which is considered to be part of the suburbs of Columbus, is filled with beautiful houses and lots of greenery! After parking (For FREE! Thanks Memorial Tournament!), arrived at the iconic Muirfield Village Country Club! This place is UNREAL! This golf course is so green and in such great shape that it's hard to believe it was covered in snow just a few months ago. The golf course style reminds me a lot of the golf courses I used to play back home. Beautiful bent grass and lots of big tall trees made this a perfect venue for watching the best players in the world battle it out! It also created big shaded areas perfect for sitting down and taking a little break from the heat.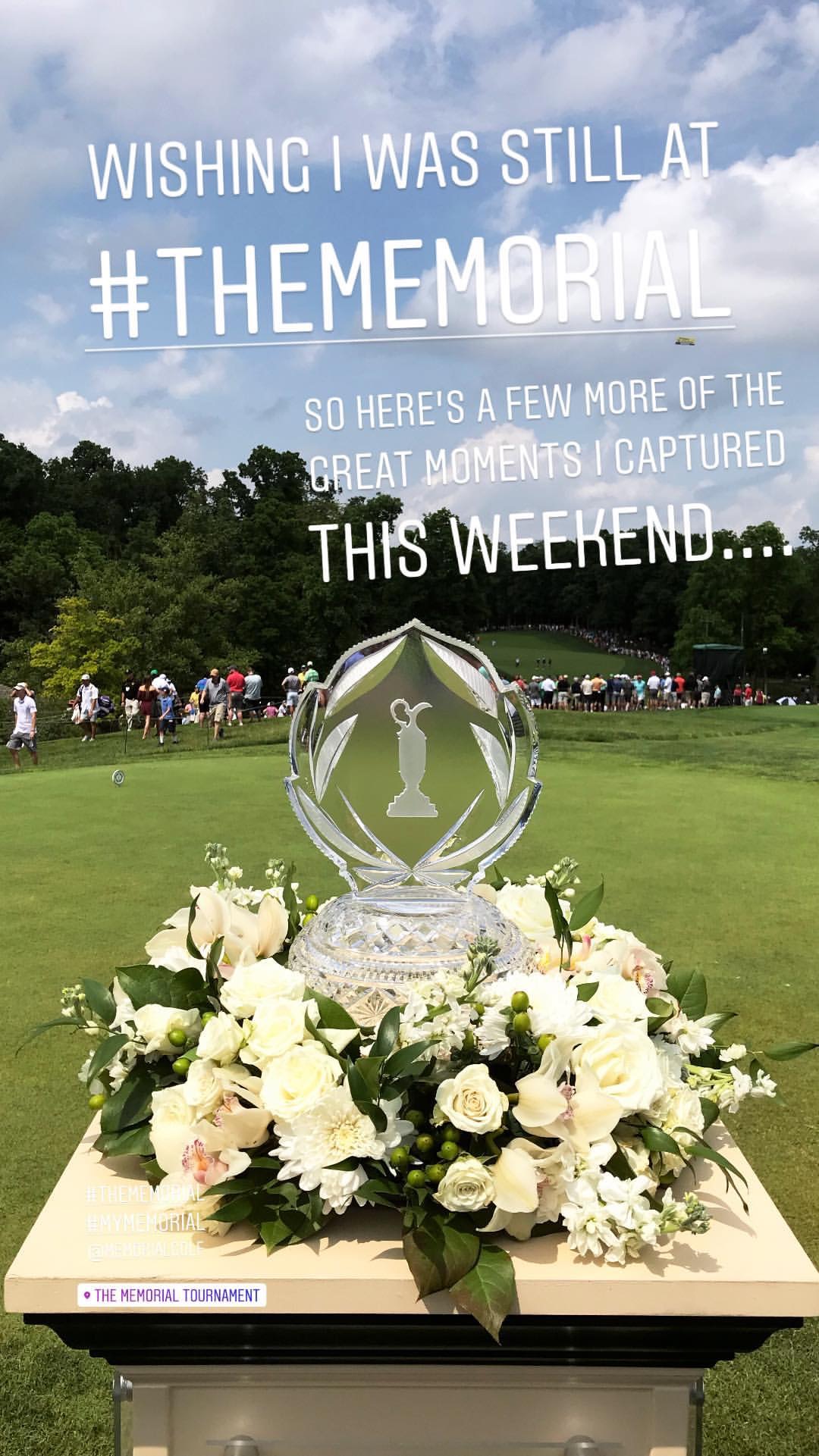 After a few long days of walking all I wanted to do was shower and go to sleep! Thankfully I didn't have to go to far to get the best meals in town. The recently renovated Gallerie Bar & Bistro Restaurant which showcases local produce in a menu of French-inspired bistro cuisine was a quick elevator ride away from my hotel room and the food didn't disappoint! During my stay I ordered the Point Judith Calamari, the Valley Ranch Beef, and the Ohio Burger (which was rated the best burger in the city)! Both were to die for, and in case you are wondering the burger is hands down one of the best I've ever had!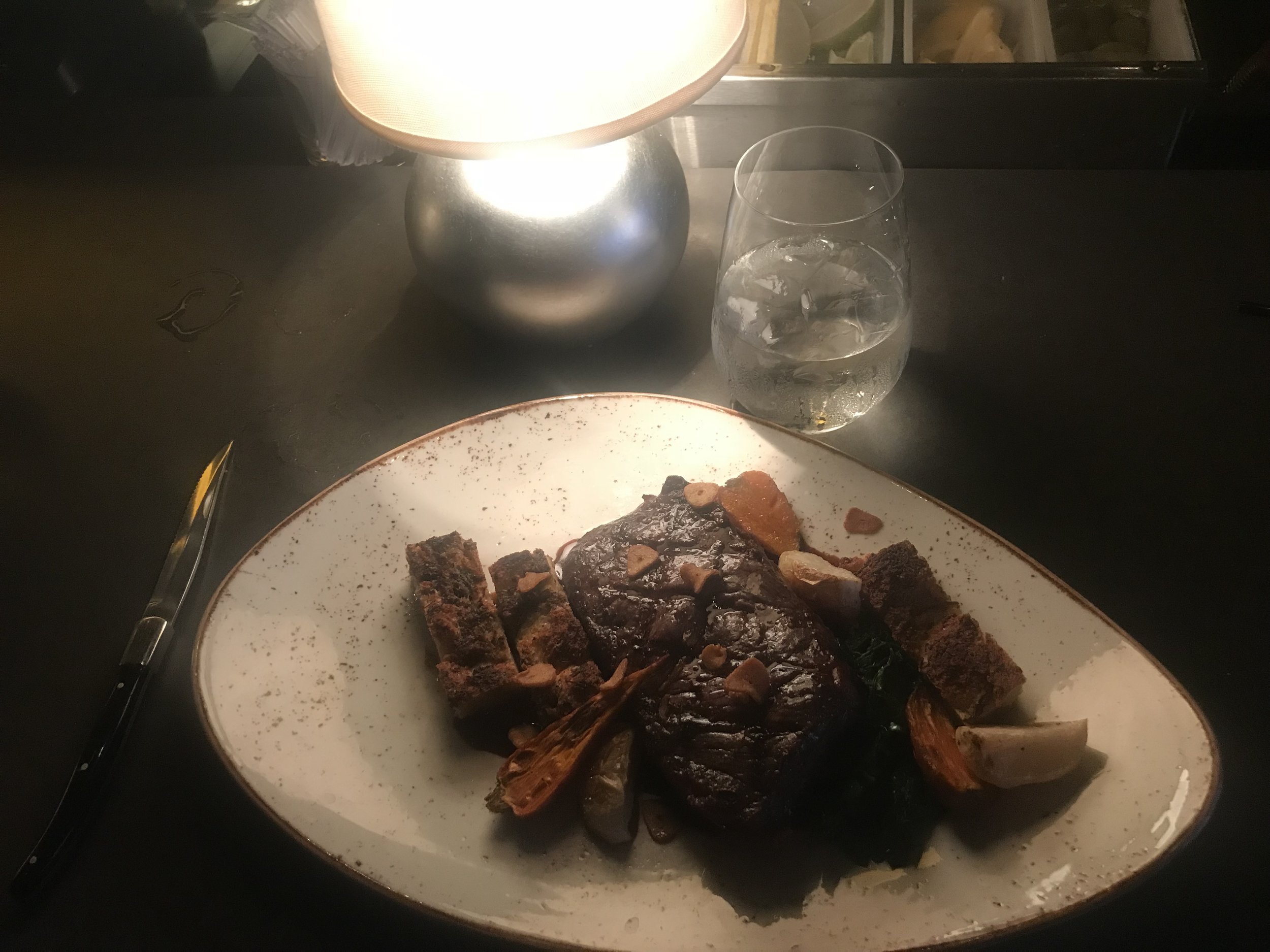 After a few days of fun and luxury, my trip came to an end. Saying I was sad to leave is an understatement. I have grown to love Ohio and its people! I feel like home every time I come here. Thank you to the Hilton Columbus downtown for making me feel at home during my stay. If you are ever in the area don't hesitate! Stay here! You wont regret it (TRUST ME).

Thanks to the volunteers and everyone that made the Memorial Tournament posible. This is one of my favorite golf tournaments ever and I hope to be back next year! Counting the seconds until I get to come back to my home away from home, Ohio!